Website
© Nick Berry
2019

As church families, our vision is:-
"To draw closer to God and to each other so that we may more ably bring his love to the world."
We want to make a difference in these communities for God.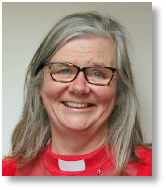 A copy of the data privacy notice for each church can be found by clicking on the name of the church at the top of this page.
We are committed to safeguarding children, young people, victims/survivors of domestic abuse and vulnerable adults.
The PCCs have adopted the Church of England's policies and best practice on safeguarding which may be found on the Church of England's website.
https://www.churchofengland.org/more/safeguarding
Details of Parish Safeguarding Representatives can be found on the noticeboards in each church. Our Parish Safeguarding Representatives can be contacted via safeguarding@tenpennyvillages.uk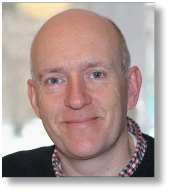 The Church of England Announcement:
The Archbishops of Canterbury and York are calling for Church of England churches to put public worship on hold and become a "different sort of church" in the coming months to face the challenge of coronavirus.
In a joint letter (click here for a copy) Archbishops Justin Welby and John Sentamu said it was now necessary to put public services on hold until further notice.
But they said that far from having to "shut up shop", the Church of England must face the challenge by becoming a radically different kind of church rooted in prayer and serving others.
A call to prayer re. the Coronavirus pandemic
A National Day of Prayer and Action has been announced by the presidents of Churches Together in England, re. the Coronavirus epidemic, for this Sunday 22nd March.
In an excerpt from the joint letter issued today, they wrote:
"At such a time as this, when so many are fearful and there is great uncertainty, we are reminded of our dependence on our loving Heavenly Father and the future that he holds.
Therefore, at 7pm (GMT) this Sunday, light a candle in the windows of your homes as a visible symbol of the light of life, Jesus Christ, our source and hope in prayer."
We invite you to join with us in prayer to
see an end to the Coronavirus pandemic.
If you need practical help:
I am speaking with the local Parish councils about how the Churches in the Tenpenny Benefice can best service the Parish Council as we provide joint assistance to those in need.
After further discussion we will place all appropriate contacts for assistance and we will be looking for folks to volunteer with food shopping / parcel drop off for those who are self isolating or cannot get out.
Please be assured of our prayers and do click on the link for our Noticesheet will be updated and adapted over the coming weeks. We will also be posting regular Videos with teaching and prayer.
every blessing
Rev Andrew Fordyce and Rev Pauline Hart