Website
© Nick Berry
2019

As church families, our vision is:-
"To draw closer to God and to each other so that we may more ably bring his love to the world."
We want to make a difference in these communities for God.


Services at St. Andrew's, Alresford (StA), St Anne & St Laurence, Elmstead (StAL) and St Mary Magdalen, Thorrington (StMM)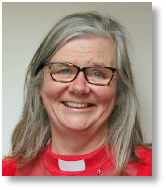 StMM - Morning Prayer (Julie Thompson)
StAL - Holy Communion (Brian Kyriacou)
StA - Morning Worship (Julie Thompson/Nick Wright)
StA - Youth Alpha

A copy of the data privacy notice for each church can be found by clicking on the name of the church at the top of this page.
StMM - Holy Communion (John Jinks/Hazel Martin)
StAL - Holy Communion (Pauline Hart/Nick Berry)
StA - Holy Communion (Paul Mann/John Harper)
9.30 am
10.00 am
11.00 am
6.00 pm
9.30 am
10.00 am
11.00 am