Website
© Nick Berry
2023


We are probably best described as a "Middle of the Road" eucharistic community; vestments are worn at all services.

Sunday Worship
Our Sunday Morning Service is at 10.00 a.m. and on most Sundays it is a service of Holy Communion. The exception is on the second Sunday in the month when the service is a more informal family service.

Children of all ages are very welcome at all our services.
Evening Prayer
We have recently introduced a weekly service of Evening Prayer. This is held on Wednesdays at 3.30 pm in the church

Wednesday Quiet Hour
Meets between 8.00 - 9.00 p.m. in various homes. This is a prayer and meditation group with a liberal use of music and silence, but we usually begin with a short study/discussion on topics like the Psalms, the parables, women of the Bible, favourite hymns and prayer. Again, this is a very special time and an oasis in the middle of a busy week. Everyone is welcome to attend and will always be made welcome – contact us to find out where we will be meeting this week.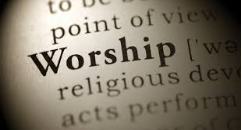 Worship at St Anne & St Laurence